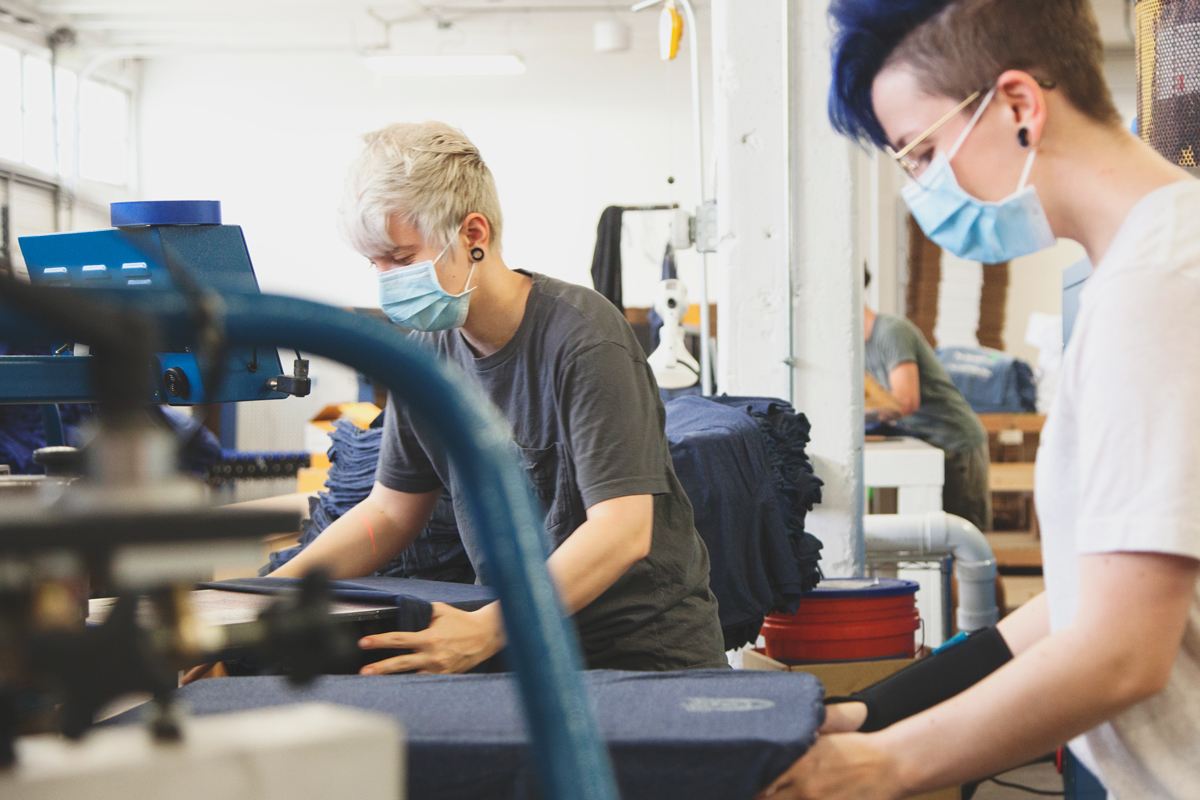 When the lockdown ended, we began looking for our new normal. Our first priority was the safety of our team, so we started with a small production staff and print teams limited to roommates and/or partners who were already in a bubble together. These few teams carried us for a while, and we can't express how grateful we are to them for shouldering that load and keeping the presses spinning.
After ensuring that we had good safety standards, we brought more of the team back and moved back to normal press teams. Eventually, with temperature checks, distancing, staggered breaks, vigorous hand washing, and (most importantly) masks, we were able to get the full team back in the shop. Anyone who has contact with a possible case is sent home immediately until they can get tested, and we've been fortunate enough to avoid any positive covid cases on the team.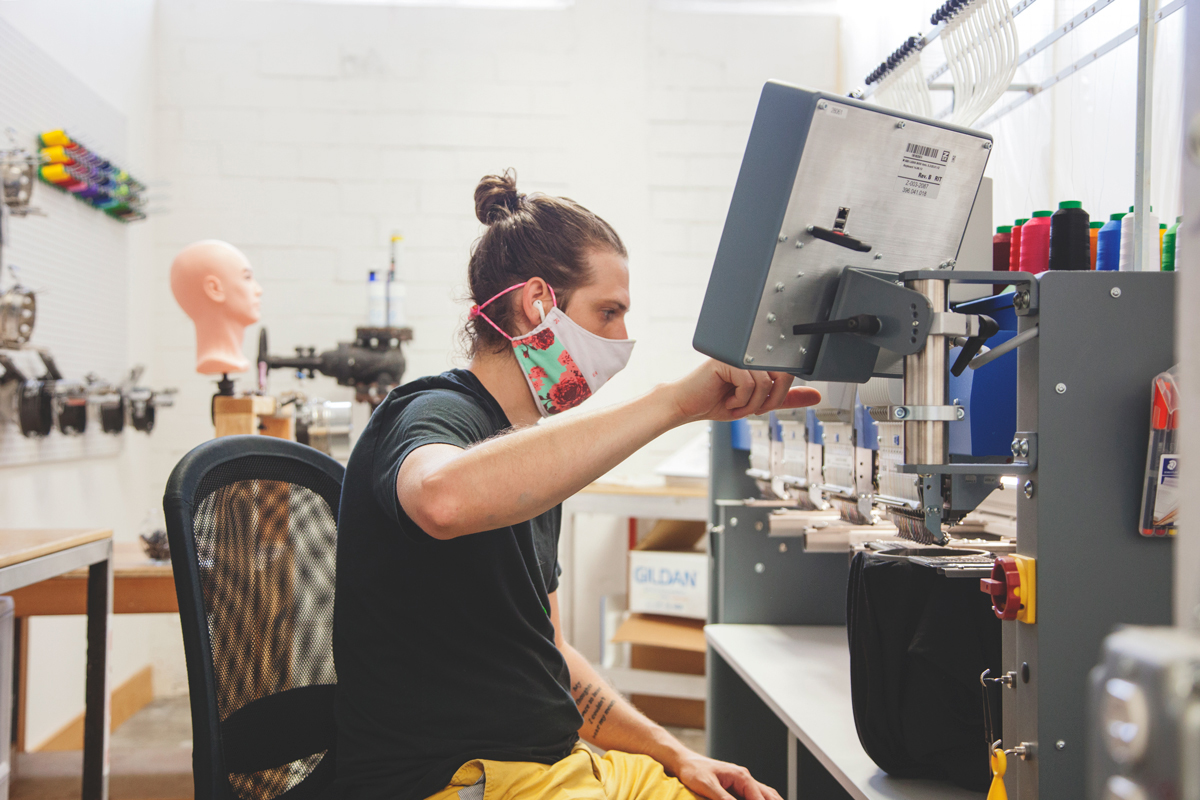 Working like this hasn't been easy—if you've worked an 8 hour shift in a mask, you know the struggle—but our effort has been worth it. Besides keeping the team safe, it has allowed us to safely produce an incredible number of amazing products. We've been able to make money so we can survive, and we've provided our customers with the products they need to survive.